Rugged and sensitive at the same time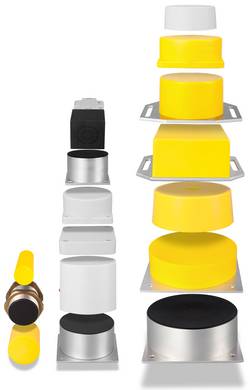 Inductive proximity switches are excellent for the contactless detection of metal objects. A metal object which is located within the sensor range of the proximity switch, changes the electromagnetic field and creates a switching signal. Positions of metal objects or parts of machines can be detected safely and maintenance free. The key benefit of the proximity switch is that it is not sensitive to water and pollution.
Our Proxi-Teach ® Technology ensures a safely operation under all conditions. Sensors with an extremely high switching distance make the metal detection possible where traditional standard sensors are overstrained. Therefore inductive proximity switches from Proxitron are to be found in a wide range of applications in the steel production and metal working industry. Plant installers and engineers prefer Proxitron proximity switches when it "gets hot". Additionally to the great selection of industrial standard solutions we offer adapted variants or single individual solutions for complex applications. Our experience makes it possible to understand your request, identify possible problems and to solve them.
Special features
insensitive to soiling and wear-free
moisture resistant
vibration, shake and shock resistant
high switching distances
up to +230 °C ambient temperature
large selection of designs
different operating voltages
short circuit proof and reverse polarity protected
extremely high protection class >IP69K
large selection of different connection and cable variants