Industrial Ratio Pyrometer OKS Q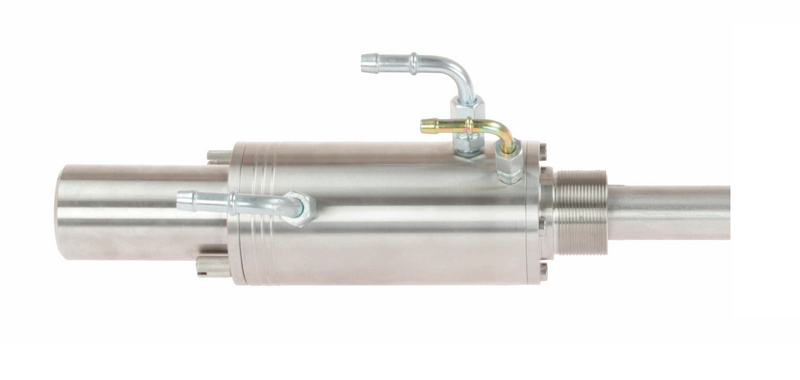 High-precision temperature measurement independent of emissivity
OKS Q pyrometers are non-contact infrared thermometers with current loop output signal. Due to their measuring principle, emissivity has almost no influence on temperature measurement of ratio pyrometers. This leads to maximum accuracy also under unfavorable environmental conditions or object properties.
For temperature measurement of metals we offer the stationary design OKS Q in various versions with measurement ranges between 600 °C and 2500 °C.
These sensors have been developed for control and monitoring tasks in many varied industries:
steel works and rolling mills
forging works
presses
furnace construction
welding
casting
OKS Q pyrometers can be supplied in different executions for highly accurate temperature measurement of metals. Ratio pyrometers ensure precise measurement of metal objects with changing surface properties or varying emissivity. The OKS L Q18 model performs accurate measurement with only 10% covering of the measurement spot and is best suited for fluctuating objects, as for example for iron being poured into the mould.
All models are provided with a connector; separate connection cables are available in different lengths.
Through the wide range of accessories they can be adapted to suit the most disparate operating conditions.
Features
temperature ranges from 600 °C to 2500 °C (for metals)
temperature measurement independent of emissivity
fast response times
high accuracy
BUS solution with up to 32 devices (MODBUS RTU)
spectral range 0,7 - 1,1 μm
fibre optic cable versions up to 250 °C ambient temperature
comprehensive range of accessories