We develop and manufacture our sensors and devices exclusively at our site in Germany. "made in Germany" quality is a matter of course for us. We never compromise. We place the highest value on quality assurance in the selection of the material, the design and manufacture of our products. A resolute emphasis on quality orientation ensures exceptionally high reliability and longevity of Proxitron products. Even when our sensors are exposed to the most extreme conditions – which is often the case.
"We have extreme conditions under control"
We honour this motto by meeting your particular requirements with special concepts. A wide range of high temperature sensors for multiple applications – in addition to a comprehensive range of standard sensors – has always been part of our delivery program. This especially includes our high temperature inductive proximity switches up to an ambient temperature of 230 °C, our light barriers with a range of up to 2,500 m at an ambient temperature of 200 °C and our infrared sensors that like it really hot.
However, above and beyond this, much more is possible. IP69K-compliant devices and devices with increased and high sensing ranges up to our inductive area sensors which can be used to monitor, check and control processes to a width of 1,000 mm with one device.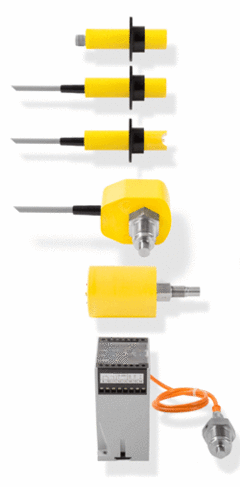 Sensors for extreme conditions: Heat and cold, aggressive liquids and emulsions, humidity and steam, mechanical stress, vibration and shock.
Flexibility in the matter of cables: We deliver your sensor with the optimum cable for your application. Optimum, of course, in length too.
Teach-in function: The teach-in function makes installation of the sensor really easy. At the touch of a button, the sensor detects its environment and automatically calibrates itself to the optimum parameters.
Customising: We are happy to customise a sensor to your needs. At attractive prices, of course.
Available throughout the world: Proxitron partners are available in many countries around the world to provide reliable and competent advice.
Accessories: Tailor-made accessories support you in a wide range of tasks.
Individual development: You can't find a suitable device? Then ask our experienced application engineers.