More than standard
Each industry, machine, or application, requires a technically appropriate solution. Existing solutions are suddenly no longer adequate for some reason: more performing sensors are needed, installation conditions get worse, environmental conditions more severe, the overall project is subject to a specific norm, or a sensor which has been used so far is no longer available. Moreover, time and money are factors which play a crucial role. And more, the full development of a new sensor is frequently uneconomic.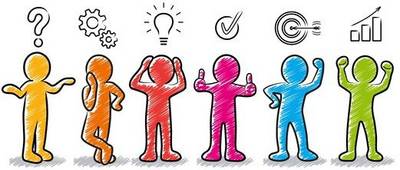 For four decades Proxitron has been developing a comprehensive sensors portfolio. Today, each sensor is already available in a number of variants. Why not extend this variety?
In this framework, having access to a multitude of variants and standard parts, we can produce the ideal sensor for you, time-saving and cost-effective. Such a special solution - non-standard yet derived from existing standard sensors - is generally available within few weeks in one prototype or more for field tests.
Cost-effective special solutions will generate benefits thanks to increased reliability, precision, longevity, additional user-friendliness, in short higher performance in the application, which will bring satisfaction not only to you but also to your customer.
Please describe your project. Our application engineers are available on phone or personally for a free evaluation of your project.
We offer
Free of charge evaluation by our experts
Real feasibility check
Affordable development based on existing technology
Delivery of prototypes
Testing phase
Delivery of your sensors
Get in touch with us!
You can use our contact form, our application questionnaires in the download section, send a message to sales@proxitron.de or call us at +49-4121-2621-0. Our experts will answer you as soon as possible.