Tube Detection in the handling area Seamless Tube Mill
Customer / Field / Equipment manufactuer
Tube Mill
Application description
Tube transportation from rolling mill to inspection area
Customer problem
In this plant standard proximity switches with 50 mm switching distance were planned. But the detection was not always safe, as in some cases tubes may be bent or move about in front of the sensor. Moreover, metal dust accumulates easily on the sensor surface, thus causing false switching signals.
Previous solution / Competitor product
Proximity switches from SICK IQ80-50BPP-KC0 with 50 mm switching distance.
Proxitron solution
Inductive Proximity Switches from IKOH 100.38 G S4 with 100 mm switching distance.
Advantages compared to previous solution or competition
The small SICK sensor has an assured sensing range of 40,5 mm only, and a sensing surface of 80 x 80 mm. The larger PROXITRON sensor can reach an assured operating distance of 81 mm, with a sensing surface of163 mm. This allows for safe detection in case of massive displacement of the tube, and despite the inclined installation of the sensor (to prevent dirt accumulation). Moreover, a sensor with a larger sensing surface is generally less sensitive to the presence of metal particles in dust.
SICK sensor under the roller conveyor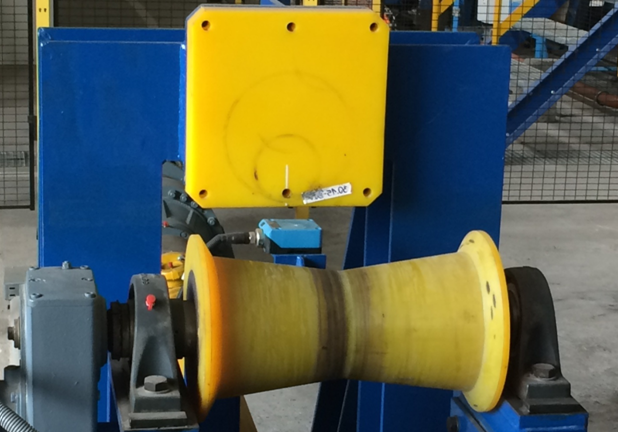 PROXITRON sensor under the roller conveyor - position 1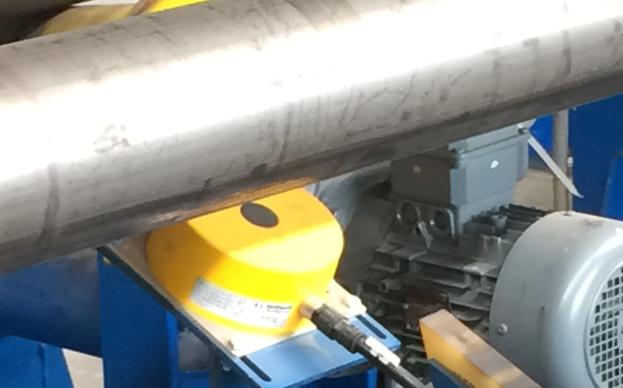 PROXITON sensor under the roller conveyor - position 2