Automation Crane Coil Grab / Coil Tong
Customer / Branch
Producer of Load Handling Devices (LHD) / maschine building
Application description
To automate a coil tong, light barriers should be mounted on the lower end of the gripper to safely detect the hole in the coil. The coils can be sometimes up to 600 °C hot.
For each coil tong, three light barriers are needed to detect the lower edge and the right and left edges of the hole in the coil. Only if all three light barriers are not occupied may the coil tong close.
Customer problem
Due to the coil temperature no standard photocells can be used. There is no space on the gripper for large photoelectric sensors.
Proxitron solution
Thru beam light barriers with optics and fiber cable up to 290 °C. Optics are protected against the heat of the coils by additional steel sheets with the smallest possible hole in front of the optics.
Advantages compared to previous solution or competition
No cooling of the light barrier necessary. The high functional reserve of the light barrier enables operation even with heavy contamination.
Planned position of the light barriers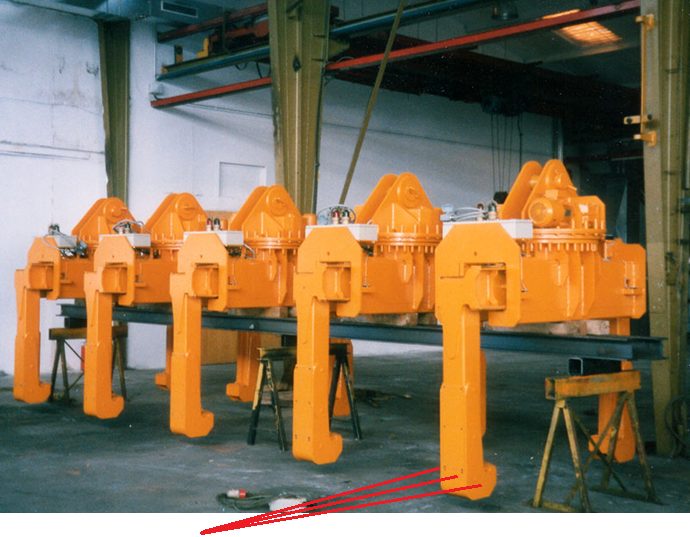 Used accessories
Do you have a similar application and would like to be advised?
Please fill out our application questionnaire for light barriers and send it to sales(at)proxitron.de. Our experts will answer you as soon as possible.